Brake Service at our Ford Dealership
When it comes to the safety of your Ford truck, SUV or car, nothing is more vital on the Oneonta, Trussville, Cullman and Birmingham streets and highways than an accurately running brake system. The brakes in a vehicle are designed to slowly wear as you use them. That's why proper and timely brake inspections are necessary for both the safety and efficiency of your vehicle. At All American Ford, we recommend periodic brake inspections once a year or every 12,000 miles. Our team of expertly trained certified brake technicians are her to inspect your brake system and make any necessary recommendations. 
How to tell if your brakes may require service?
If you have to press your brake pedal more often than you're accustomed to usually, or if your brake pedal starts to feel squishy or starts to emit squeaky sounds, you should consider a brake inspection All American Ford  to avoid any serious problems that may occur. You should also check for brake dust on your tire wheel rims and then check the pressure and tread wear on your tires. If both seem fine to you, there may be something wrong with braking system of your vehicle, causing the brakes to lose pressure and indicating that it may be time for a brake service. 
Why All American Ford for brake repair?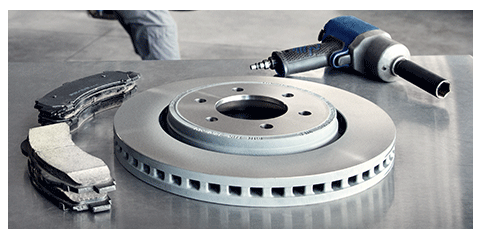 At All American Ford, we'll stop at nothing to make sure that your Ford truck, SUV or car stop for everything. We only use Ford approved factory parts and brake fluid to keep your Ford vehicle operating efficiently. We only use brake pads specifically designed and engineered for your Ford vehicle. What's more, we provide a Lifetime Brake Pad Guarantee.
Schedule your next brake inspection at your All American Ford
We are conveniently located at 1965 Mustang Ave, Springville, AL 35146 and serve motorists in the Oneonta, Trussville, Cullman and Birmingham communities in Alabama.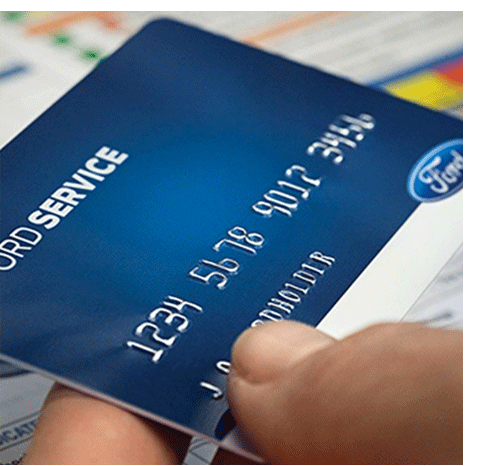 The Ford Service Credit Card
The Ford Service Credit Card is a financing option that lets you pay for all service maintenance and repairs, including Brakes at All American Ford and other Ford Dealers across the U.S. It only takes a few minutes to apply and receive the decision.
Upon credit approval, you'll be provided with a credit line to assist you with all in store service purchases, including:
• Ford Motorcraft® batteries
• Parts
• Accessories
• Tires
• Extended service plans
• Rental vehicle
• Body shop repairs/deductions
• And more