Ford Battery Service at All American Ford in Oneonta, AL 
Today's Ford trucks, SUVs and cars on the Oneonta, Trussville, Cullman and Birmingham, AL roadways are loaded with technology. Your Ford vehicle has a battery that is powerful enough to not only help it start and run smoothly, but also meet the demands of the many electronics inside. That's why it's more important than ever to ensure that the battery in your Ford vehicle operates at peak performance. 
Although the battery in your Ford vehicle should serve you long and well, it may eventually wear out over time and stop working. This is something you especially do not want to experience on your way to work one morning, or an unknown road in the middle of nowhere. Signs of an aging battery include an audible slow crank when you attempt to start your engine, an activated check engine/battery light or the strange odor of rotten eggs.
At All American Ford, we know the precise battery that is needed for your specific vehicle and get you back on the Oneonta Trussville, Cullman and Birmingham roadways in no time at all. We offer a complimentary computerized battery test. Plus, each Motorcraft® battery we install features the very latest technology and engineering. They're expressly designed to  provide dependable power to today's high-technology vehicles across a wide range of conditions.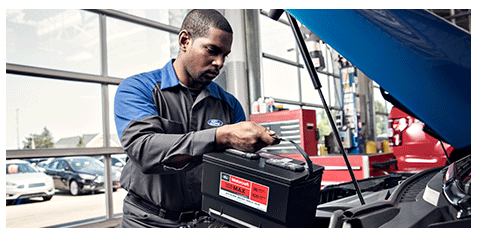 Benefits of All American Ford Battery Installation:

• Original equipment manufacturer (OEM) parts
• Full‐service maintenance and repair facility
• Parts and labor warranties
• Clean, comfortable waiting areas with free Wi‐Fi
• Shuttle service to and from your home
• Friendly and knowledgeable staff
Schedule your next brake inspection at your All American Ford 
We are conveniently located at 28339 Highway 75 South, Oneonta, AL 35121 and serve motorists in the Oneonta, Trussville, Cullman and Birmingham communities in Alabama.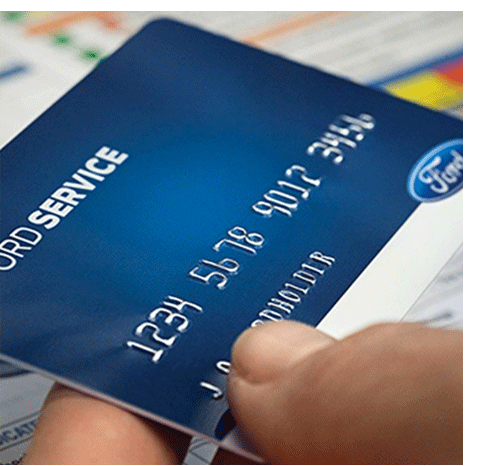 The Ford Service Credit Card
The Ford Service Credit Card is a financing option that lets you pay for all service maintenance and repairs, including Brakes at All American Ford and other Ford Dealers across the U.S. It only takes a few minutes to apply and receive the decision.
Upon credit approval, you'll be provided with a credit line to assist you with all in store service purchases, including:
• Ford Motorcraft® batteries
• Parts
• Accessories
• Tires
• Extended service plans
• Rental vehicle
• Body shop repairs/deductions
• And more